Malaga is the capital city of the Costa del Sol and its international airport serves as the gateway to all of the other Andalusian towns. Malaga airport is the fourth largest in Spain (only behind Madrid, Barcelona and Palma) and in a typical year can welcome more than 15 million visitors. Malaga also serves as a major port and an industrial centre for Southern Spain.
A high-speed train (AVE) connects Málaga to Madrid in about 2 and a half hours. Malaga is very well connected by road through different highways to all other capital cities in Andalusia (Seville, Granada, Córdoba, Cádiz, Huelva, Jaén and Almería). Likewise, a coastal highway allows visitors to enjoy a wide range of towns worth visiting like Nerja, Frigiliana or Cómpeta on the East coast, or Fuengirola, Mijas and Marbella on the West coast.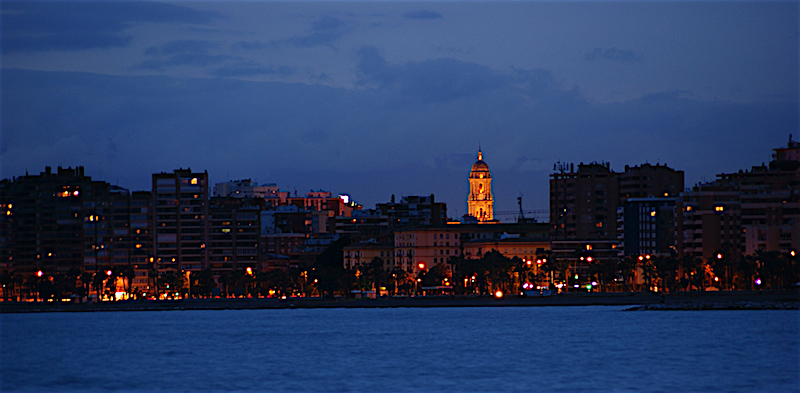 The Costa del Sol is a tourist destination of world renown. Apart from being well known for its amazing climate, which allows its citizens to enjoy more than 325 days of sun per year, Málaga has become a cultural hub that offers a wonderful catalog of cultural activities. Being Picasso's birthplace, Málaga is commited to culture. As we write this text, the city features an impressive rooster of over 20 galleries.
Paris' Centre Pompidou has just open its first-ever outpost in Málaga (centrepompidou.es), featuring a rotating show of 90 works from art A-listers including Bacon, Magrite and Khalo. In line with the arresting appearance of the Pompidou in Paris the Malaga collection is housed in a large glass cube situated at the corner which joins Muelle Uno and Muelle Dos of Malaga's newly renovated port.
Malaga has also signed a 10-year deal with the Saint Petersburg Art Museum to host an amazing collection including gold-leafed icons, Fabergé esque objects d'art and wonderful Soviet prints.
If you are the kind who'd rather culture on a plate  than a canvas, you're also set for a treat. GastroArte (gastroarte.es) is an initiative by top Andalusian chefs who have joined forces for disseminating the Andalisian gastronomy. The gastronomic offer in Malaga is overwhelming, with top-quality restaurants and tapas bars that offer an endless variety of dishes and dining styles.
Malaga is a city steeped in more than 3,000 years of history. Excavations have discovered evidence of the Carthaginians, the Romans and the Moors. As a result, there is a large selection of historical monuments in this city. Malaga's cathedral is known as La Manquita, meaning "the little one armed lady". Due to the length of time, which it took to build the cathedral, it denotes Renaissance, Baroque and Neo-classical styles.
Close to Malaga cathedral is the Alcazaba, which is a fifteenth century Moorish fort and is one of the most important in the area. The roof of the Alcazabar offers panoramic views of Malaga city and the port. Further on from the Alcazabar is Malaga's Castle, which stands on Monte de Gibralfaro. At the foot of the hill, Malaga's ayuntamiento (town hall) is located, next to the city's museum in the Palacio de la Aduana. In fact, Malaga has so much to offer as a result of its history, that the best way to see it is by open top bus and there are many in the city.
Malaga is also well worth a visit during one of its many festivals. The Fiestas here are numerous and each one is celebrated with the vigour that is synonymous with Andalucia. The main Fiesta is the Feria, which takes place in the middle of August.