Travel & Location
Welcome to Salzburg!
Salzburg's renown throughout the world is based on its urban development scheme, its picturesque surroundings and the providence that Wolfgang Amadeus Mozart was born here in 1756.
It's rich, all-year cultural programme, the world-famous Salzburg Festival during the summer, the new Congress Center and UNESCO's designation of the historical city center as a cultural heritage site has made Salzburg one of the top destinations in tourism, also due to the fact that "The Sound of Music", one of the most popular films ever made, was filmed in Salzburg, continuing to promote Salzburg around the world today.
In this remarkable city modern science and technologies meet the charming old culture of Salzburg.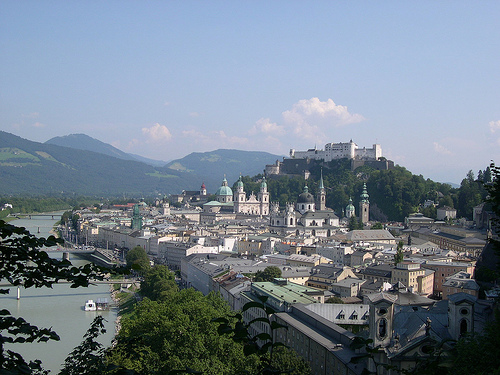 Conference Headquarter:
ICT&S Center
University of Salzburg
Sigmund-Haffner-Gasse 18
5020 Salzburg